When we think of Canada, we immediately think of its pine forests, its mountains, its lakes lost in nature. Unfortunately, and for a good reason, we are not far from reality!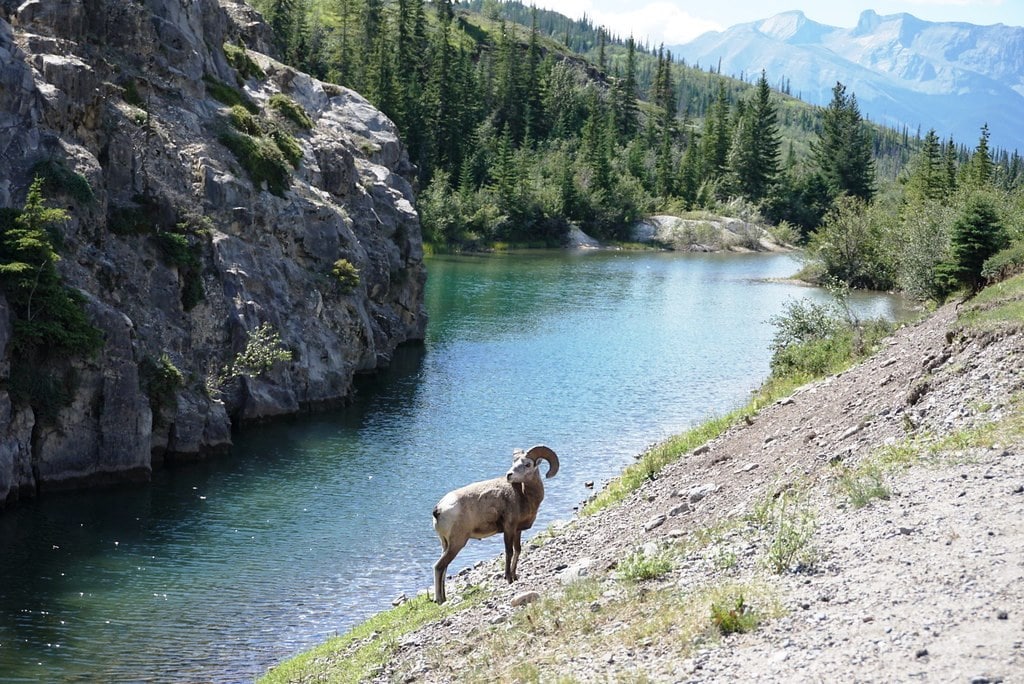 The second-largest country in the world has a rich natural heritage with great biodiversity. The 3.7 inhabitants per square kilometre leave an important place to nature and wildlife: from the icy tundra to the vast steppes, to each his own space!
Table of Contents
This country develops in perfect harmony with the geography and the environment that surrounds it. As a result, Canadians have learned to live in communion with nature and to respect its riches and beauty.
Diversity of Wildlife in Canada
Present on a major part of the territory, the Canadian forests are divided into boreal forest or taiga, on almost half of the country, the nemoral forest, and the coastal rain forest.
There are about twenty species of trees, with a majority of conifers – spruce, fir, larch and pine. Deciduous trees are also present, with poplars and birches. Under the trees grow shrubs with many berries and a thick carpet of moss and lichen.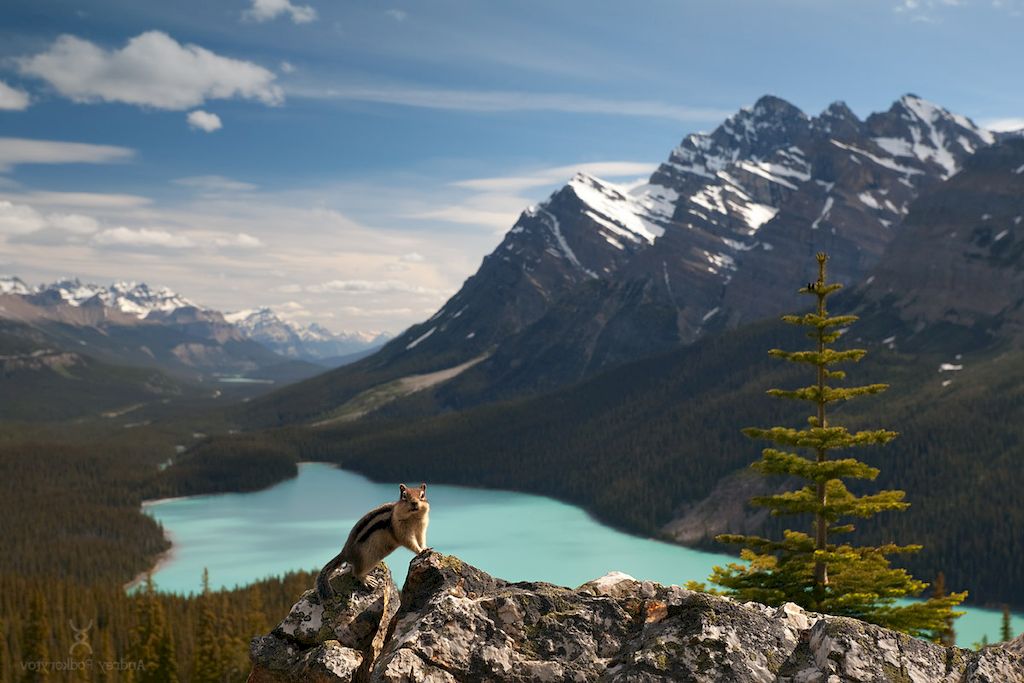 The trees provide perfect shelter for the many birds of the boreal forest: each year it hosts nearly half of the birds in all of North America, some 300 species, including 300 million birds that come here to breed.
85 species of mammals also live here: bear, grizzly bear, caribou, elk, beaver, lynx, snowshoe hare, wood bison.
The rivers are teeming with fish, including the five wild species of Pacific salmon.
One of the other enigmatic animals of Canada is the Wolverine (fr. Caracajou). It is one of the fiercest and most voracious animals on the planet, despite its small size. It is covered in hair and may look like a distant cousin of the bear.
Wildlife act and conservation
Jurisdiction over the conservation, protection and management of wildlife in Canada is divided between the government. Thus, the federal government and various provincial governments have management authority.
Thus the federal government has exclusive authority over various species of migratory birds, historical channels, national parks and marine mammals. Also, the constitution explicitly gives the right to legislate for fisheries. In this matter, the federal government has jurisdiction over all international waters and accordingly extends its jurisdiction to all inland and offshore fishing waters. It has the power to make rules for commercial fishing, management and conservation of fish habitats on all federal lands.
Why is it essential to protect wildlife?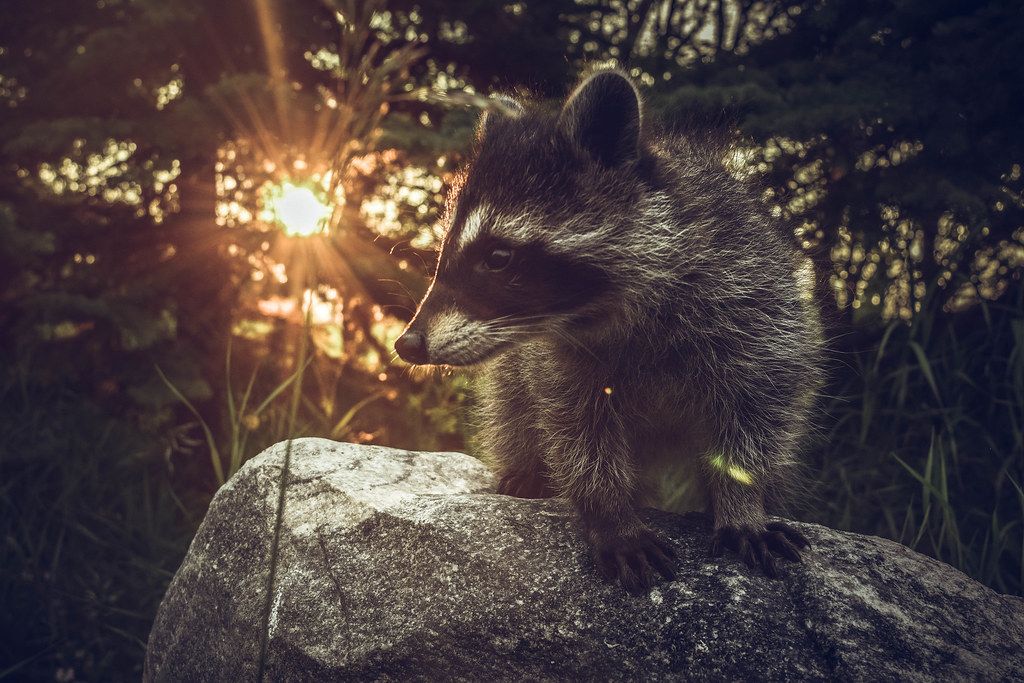 In order to ensure that managed populations of wildlife continue to be healthy habitats and productive sources of renewable natural resources, it is necessary to have a management program in place. The goal of wildlife management is to maintain a population in harmony with its environment. Wildlife managers throughout history have undertaken a wide variety of activities, including the restoration and protection of habitats, control over poaching, conservation of endangered species, limit hunting and trapping regulations for fur-bearing animals, control over pollution such as acid rain that poses a direct threat to some wildlife populations, and monitoring of animal populations. Wildlife management and conservation are to maintain populations of wildlife and plants while also maintaining the ecological balance necessary for the long-term productivity of those species and their habitats.
Best Wildlife Parks
Nature is a call to relax, to abandon routine and to be free. There is no shortage of places where you can get fresh air, but when you are trapped in the stress of the big city, you tend to forget about it. So there are times when it's best to seek out unusual trips. If you want to discover unique places, here are the best natural parks in Canada where you can relax.
Sandy Pines Wildlife Centre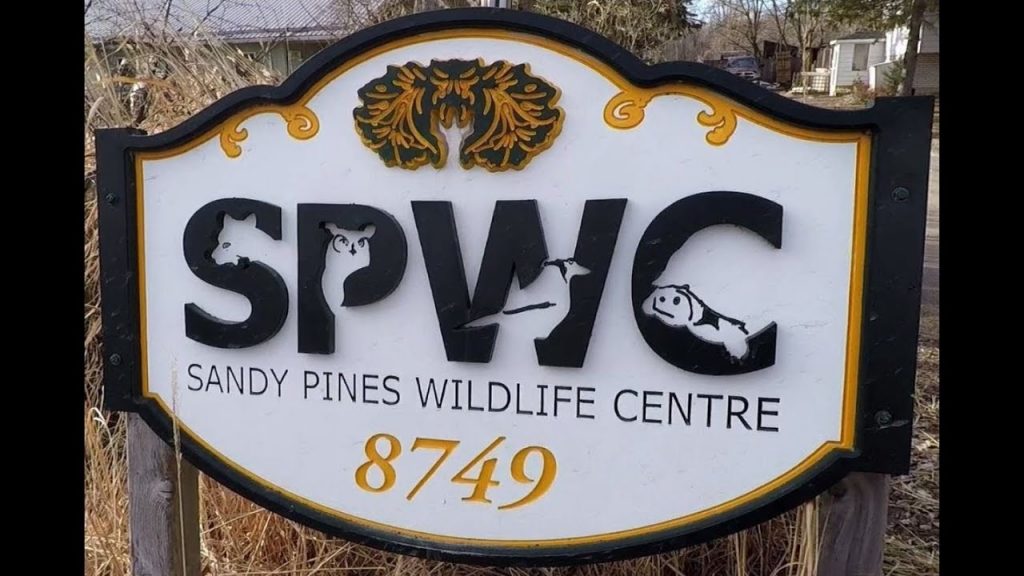 Sandy Pines Wildlife Center is a charitable organization that has been in operation for 25 years. This organization helps injured and orphaned wild animals and then releases them into the wild. They provide them with long-term care. Upon admission, the animals are examined to see what injuries they have sustained and what course of treatment to choose.
Two Rivers Wildlife Park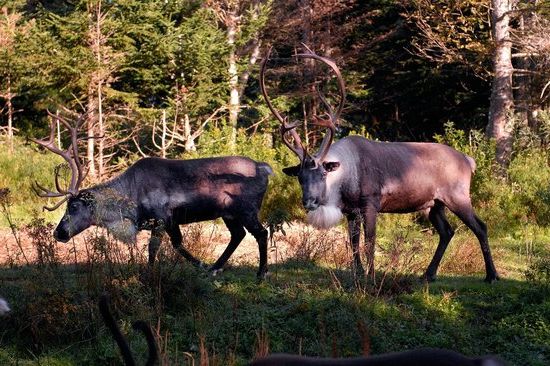 Two Rivers Wildlife Park is a five hundred acre wildlife park with over 50 species of animals and birds. It is located in northeast Nova Scotia. In addition, there is a zoo and various hiking trails and a fish pond. For those with children, there is a playground. You can also go skiing, sledding and wagon rides.
BC Wildlife Park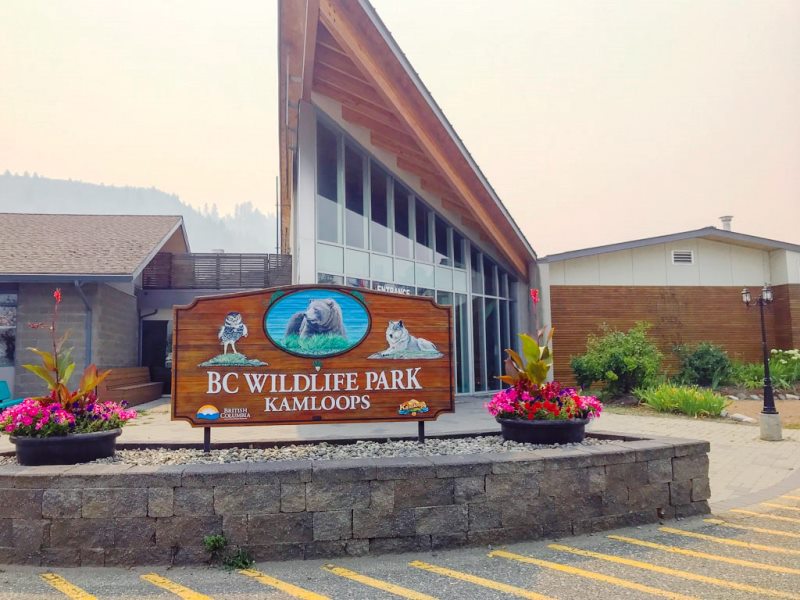 BC Wildlife Park is a non-profit organization based in Kamloops, British Columbia. The park began operating back in 1965. In cooperation with other organizations, the park takes care of the protection of wild animals that have been injured or orphaned. They are a rehabilitation center. There are about 200 animals, representatives of absolutely different species of mammals. In a year, BC Wildlife Park takes in about half a thousand animals from all over the province.
Discovery Wildlife Park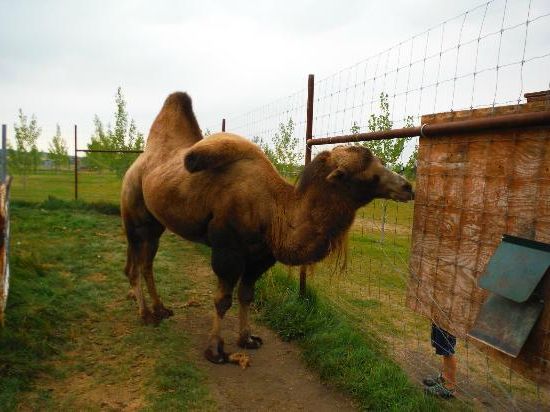 Discovery Wildlife Park is another wildlife sanctuary. There are members of absolutely different species, including bears, tigers, and lions. Visitors can experience wildlife up close and listen to instructive lectures about the importance of wildlife conservation. A special feature of this park is that there is a campground with more than 60 sites. So you can spend the night here and have an evening meeting with the animals.
Toronto Wildlife Centre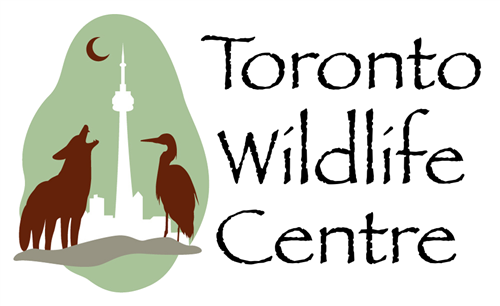 The Toronto Wildlife Centre has been in business since 1993 and is one of the largest wildlife rehabilitation centers in all of Canada. Many programs at this center provide medical care for injured animals and care for orphaned ones. They can also be released back into the wild once they have fully recovered and adapted. In total, more than 5,000 animals are cared for here. In addition, general educational lectures are offered to visitors.
Shubenacadie Wildlife Park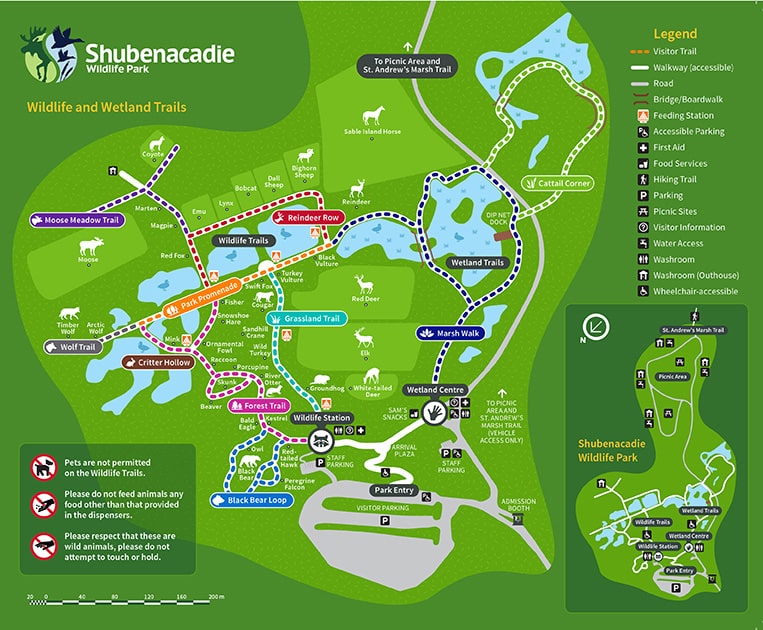 Shubenacadie Wildlife Park is another wildlife site located in Nova Scotia. Because of the large variety of wildlife, this park is very loved by children. You can see bears, cougars, foxes, deer, and moose. And that's not the whole list of animals. It is very comfortable to walk here thanks to good trails and a natural canopy of trees.
Long Point National Wildlife Area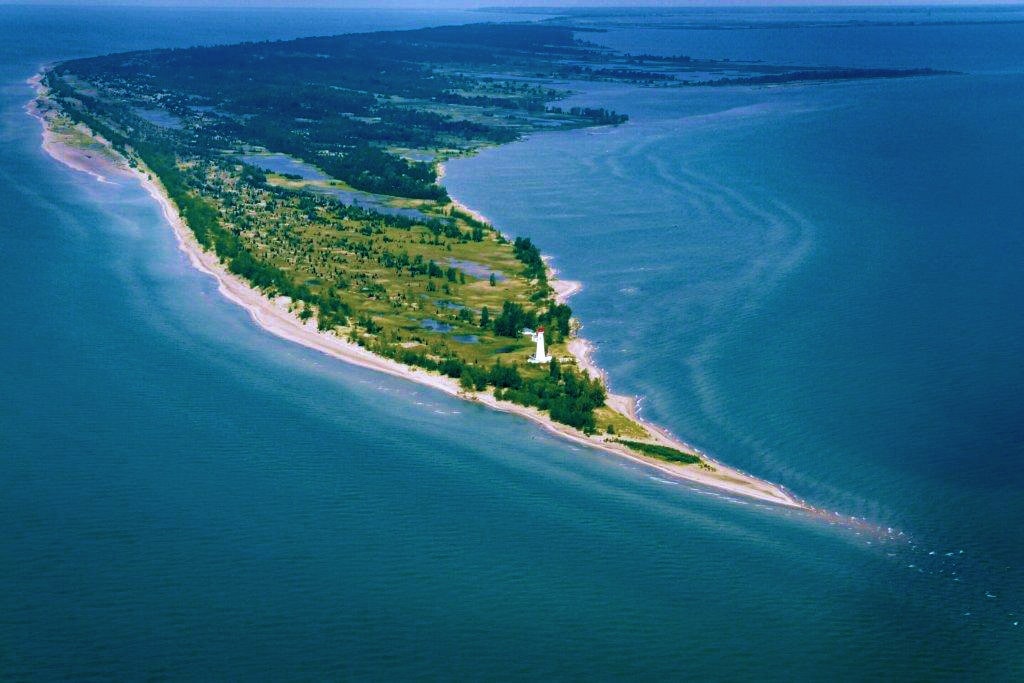 Long Point National Wildlife Area is classified as a national park and is located in Long Point, Ontario. Lake Erie is adjacent to the park. The area is one of the largest and is spread over 3,000 hectares. In addition to the birds that live there, Long Point National Wildlife Area is also a staging area for migratory birds. In total, hundreds of thousands of birds pass through here in season. Due to the natural formation of the landscape in the park, there are wetlands, beaches, forests.
Wildlife Photography
Canada's wild side has long captured the imagination of Canadian painters and photographers. But there is nothing quite like seeing it with your own eyes. So check out our gallery of amazing pictures of wildlife.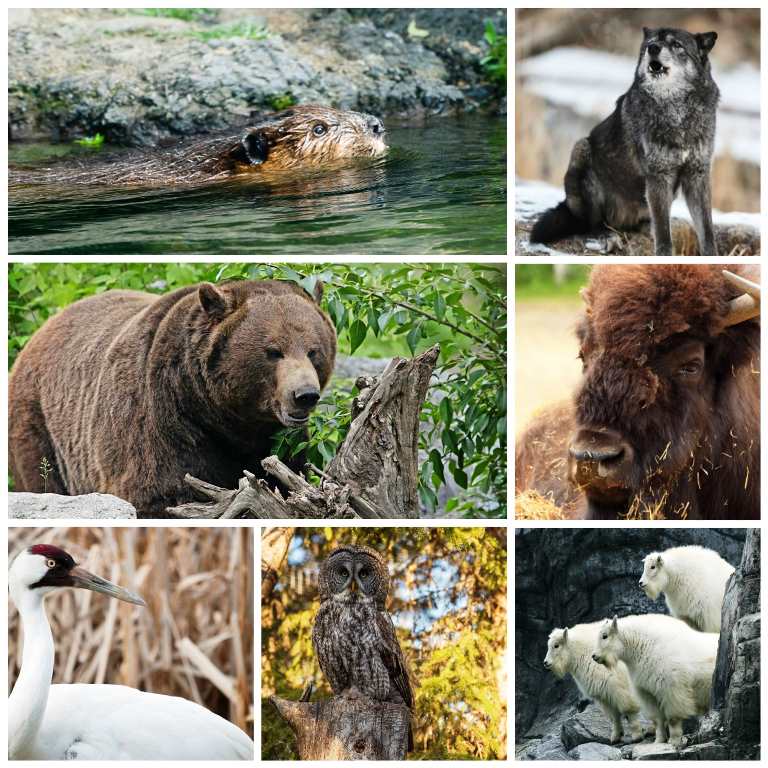 TOP 5 Wildlife Movies
All the documentaries on wildlife and wilderness in the world cannot match up to the experience of actually witnessing them in their natural habitat. However, you can at least have a virtual feel of the jungle with these top five wildlife movies.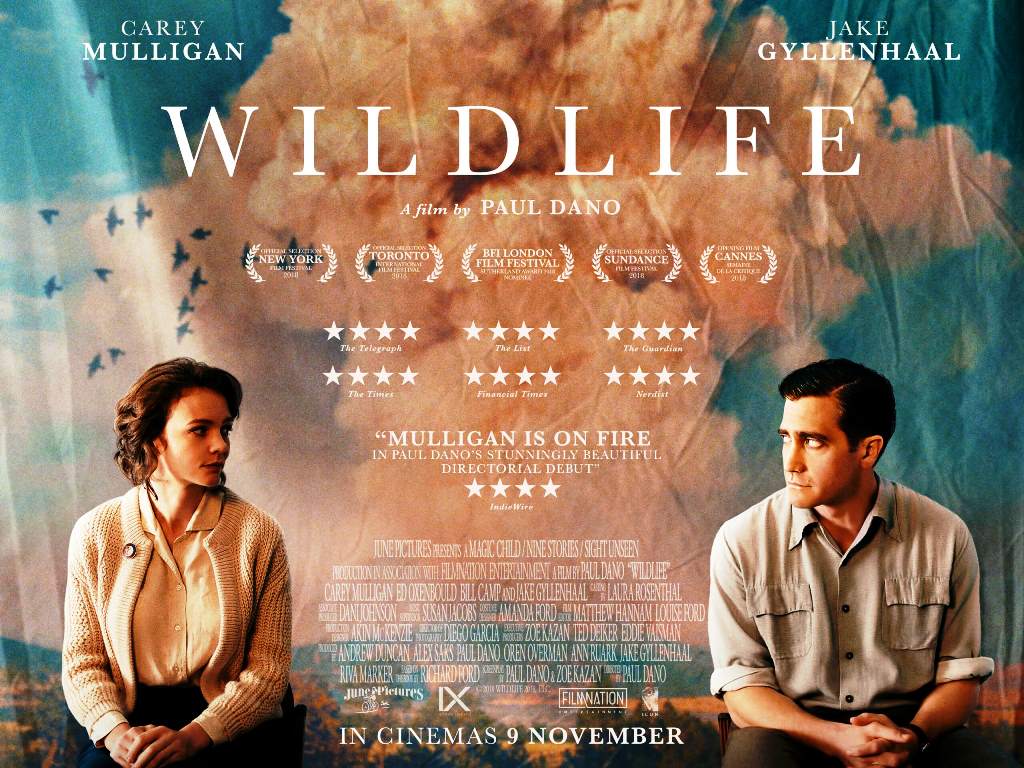 Born Free (1966)
Based on Joy Adamson's book of the same name, the film tells the story of three rescued lion cubs, one of whom was sent to a zoo to be raised. Sometime after the orphanage, the main characters try to return the lioness to the wild.
America Wild: National Parks Adventure (2016)
This film is a documentary and tells the story of America's established national park system. America the Wild: Adventures in National Parks tells the story of Theodore Roosevelt, who once travelled through the wilderness in California. The film mentions some historical facts and demonstrates a high level of cinematography.
The Bear (1988)
The plot was based on the book "The Grizzly King." The movie shows a little bear cub who is orphaned very early and befriends an adult grizzly bear. Throughout the film, we are shown the relationship between these animals and the journey through the wilderness.
The Lost City of Z (2016)
The plot of the film is based on historical events that happened to a British explorer. He devoted his journey to search for an ancient city built by an extinct civilization in South America. On his way, he encounters many difficulties, but he does not limit himself to one trip and returns to the old places after a while.
Into the Wild (2007)
This is a dramatic film that tells the story of the main character, Christopher, journey across North America to Alaska. In the story, Christopher decides to give up all modern life and retreat to the wilderness. However, after underestimating the harshness of reality, he has to face the challenges of surviving in the wilderness.
Wildlife Slots
Wildlife gives people the opportunity to observe some of the most beautiful processes that take place around us. There are many movies and books on the subject of flora and fauna. But beyond that, today, wildlife has also become a theme in the gaming industry. So many companies from the world of gambling began to promote online slots actively, and the plot is tied to the wild world of animals and adventures. There are many good games. However, here everyone chooses for themselves which slot to choose. Here are some of them:
Wild Life Slot (5 Reels): Spielo
Buffalo Slot (5 Reels): Aristocrat
Wolf Moon Slot (5 Reels): Amatic Industries
Roaming Reels (5 Reels): Ainsworth Game Technology
Wildlife Music
World wildlife fund Canada
The World Wildlife Fund of Canada is one of Canada's premier conservation organizations. It was founded to avoid the degradation of the natural environment, not only in the country but around the world. World Wildlife Fund Canada has been one of the participants in the Forest Stewardship Council, which manages the use of forests since the end of the last century. Today, vast areas of forest are certified to meet ecological standards. This protects the habitat of many wild animals.
Canadian wildlife federation
The Canadian Wildlife Federation is a national, non-profit, non-governmental conservation organization whose mission is to ensure the diversity of Canada's wildlife and ecosystems and their habitats for future generations.
The Canadian Wildlife Federation is dedicated to protecting and restoring wildlife across Canada. In partnership with provincial and territorial associations, it works to conserve and sustain the wildlife populations on which all Canadians rely by conserving habitat, restoring degraded ecosystems, supporting sustainable fisheries, lobbying for new laws to prevent the extinction of existing wildlife species, implementing effective public education programs, and providing financial support to these organizations through conservation fund appeals.
Conclusion
In view of the motto of World Wildlife Day, "the future of wildlife is in our hands," it can be concluded that it is through planning and protecting wildlife and the environment that we can stop the process of their destruction. Effective planning and protection of the environment and endangered species is possible through the activities of large governmental and non-governmental agencies. However, in addition to governmental institutions, private and community-based institutions can play an important role in the protection process.